Vian Nguyen
Studio Art (Summer Low-Residency MFA), 2021
︎ vnguyen01@mica.edu
︎ viannguyenart.com

Preconceptions of the body are culturally produced. Growing up in the Western Culture I've been raised with certain ideas for the ideal body image; skin color, size and gender roles, none of which perfectly fit to me, nor should. I want to deconstruct these ideals in my paintings. By defamiliarizing representations of the body I want to bring the viewer closer to the realization that the body is simply flesh.

Byron Kim is an artist who ideas matches mine the most. Kim's minimalist approach in his painting still gives a large impact of exploring racial identity, a balance that I try to achieve in my work. He also is influenced by his children and will implement children's toys to deliver a mature massage, pair with the light heartedness of a familiar child's toy.

When people see the body in works of art they look for identifiers, first determining the gender and then race. In my paintings I try to frustrate those attempts. By folding an original photographic image into geometric shapes or creating 3D forms, like a children's block. The created object distances itself from the comfortable identifiers. My 3D sculptures play with the ideas of Robber Morris thoughts on size in his essay, "Notes on Sculpture", with the relationship between the size of the human body an object and its quality of intimacy. This also enables my work to be open for the viewer to create their own narratives and interpretation.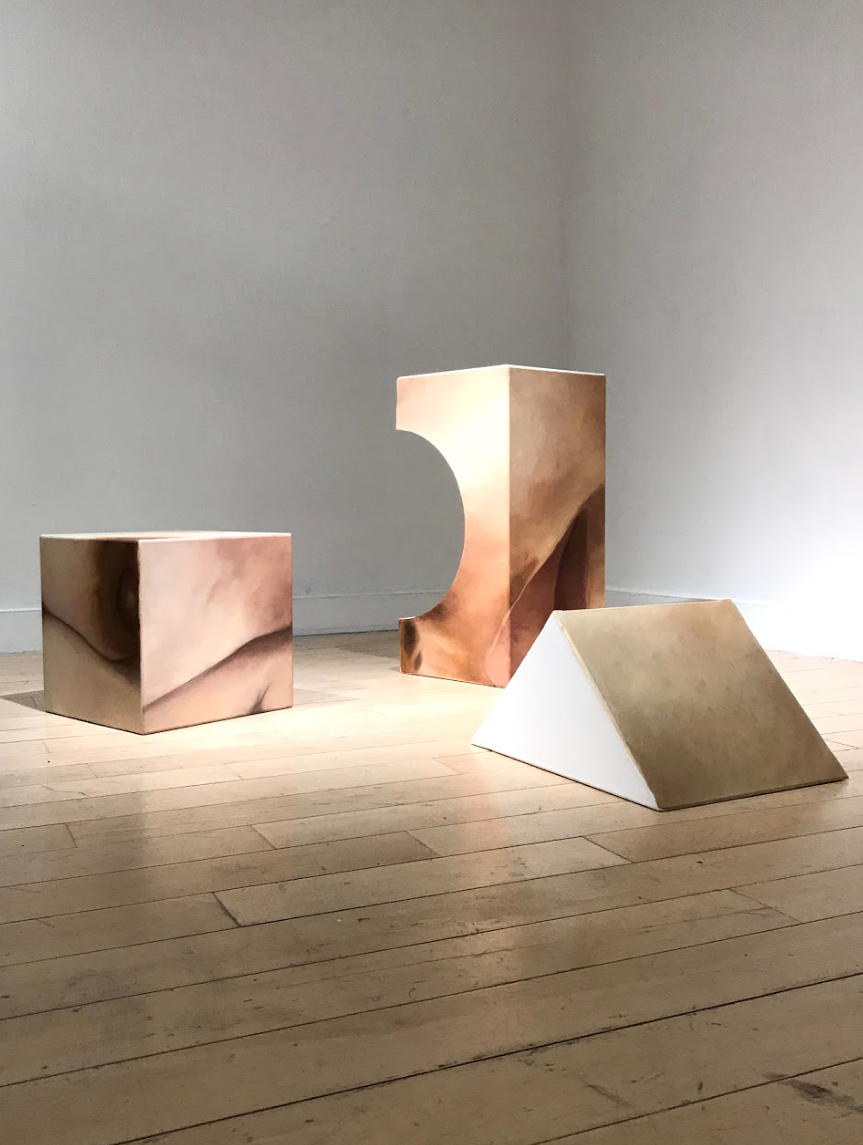 Building Blocks, 2019
Oil paint on wood
2x2x2 feet, 3x2x2 feet, 2.5x2x2 inches





In Pieces, 2020
Oil paint on canvas
20x20 inches




Unfolded, 2020
Oil paint on canvas
24x48 inches