Colleen Harkins
MFA in Hoffberger, 2021
︎ charkins@mica.edu
︎ colleenharkinsart.com

My work evokes the body and a sense of companionship as a way to communicate internal sensations of comfort. Through the use of familiar comfort objects like blankets, carpets, and sweaters, they evoke haptic sensations and gestures that invite the viewer into their internal spaces. Removing these materials from their original function and placing them within this new context allows the viewer to relate to the internal space of the work through their own body and their own experience with those materials. The imposing materiality of paint presents itself on these materials that we typically associate with cleanliness, thus displaying an element of uncertainty and fear despite the implied sense of comfort. This realization of uncertainty speaks to the fear associated with the possibility of losing control of our own bodies. While one cannot control one's own inner sensations, one can feel certainty and comfort in the fact that they are felt.


Holding On, Letting Go, 2020
Acrylic and Flashe on burlap, leather, sweater
12x22 inches




Internal Space, 2020
Acrylic and oil on burlap, leather, sweater
11x21 inches




Hug, 2020
Acrylic, spray paint on burlap, carpet, cotton shirt
12x24 inches




Comfort, 2020
Oil on cotton fabric, handwoven lace, knit blanket
9x24 inches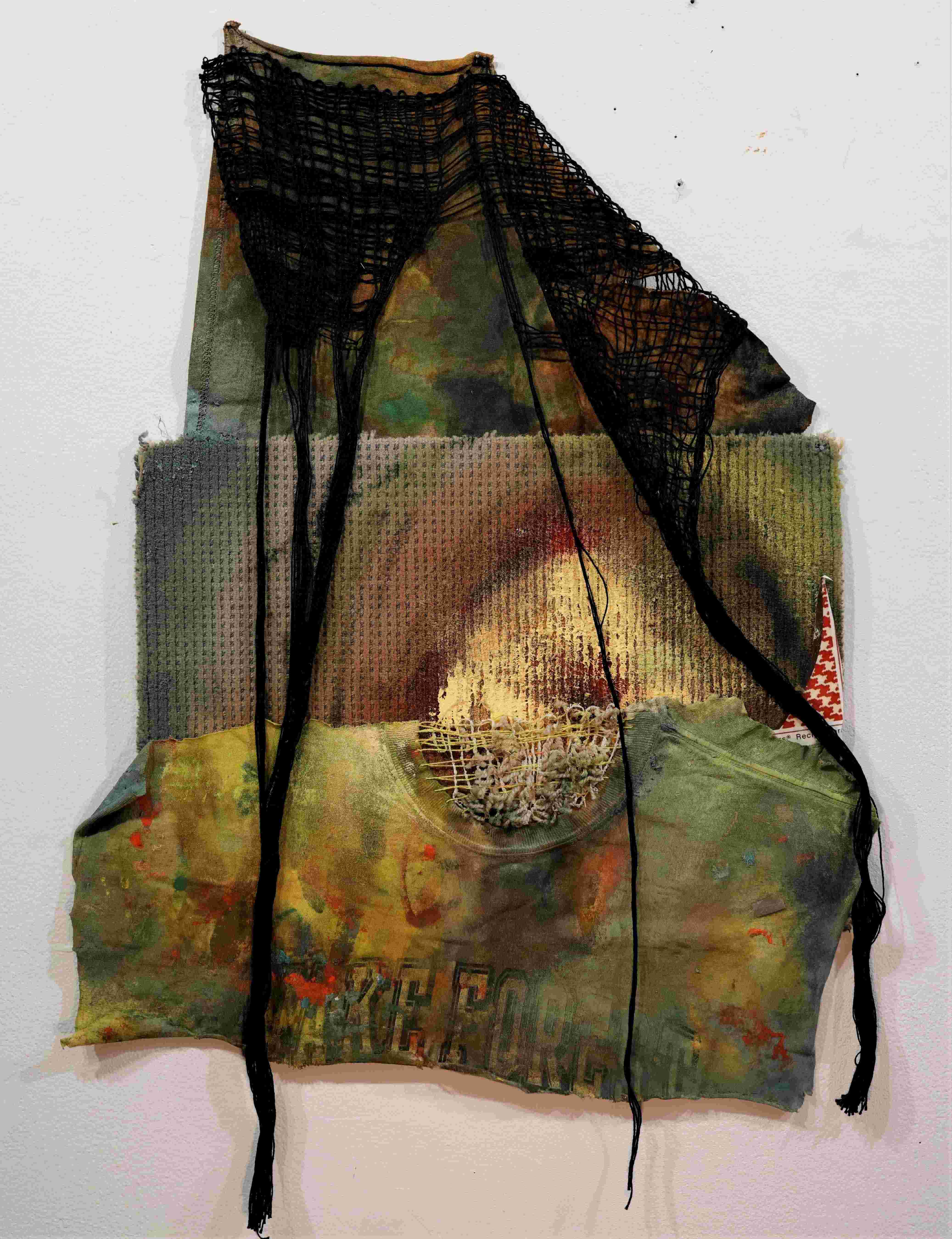 Falling, 2019
Oil on carpet, tshirt, handwoven lace
12x21inches