Ann Walsh
Faculty
︎ awalsh01@mica.edu
︎ thestudiojones.com

A schema is described as a diagram showing the basic outline of something or as an organizational or conceptual pattern in the mind. It is also, in Kantian philosophy, a method that allows understanding to apply concepts to the evidence of the senses.

Growth is a series of schema modelling ideas of emergence and based on aerial views of cities and images of fungus, mold, and bacteria. Emergence refers to the way complex systems and patterns arise out of a multiplicity of relatively simple interactions.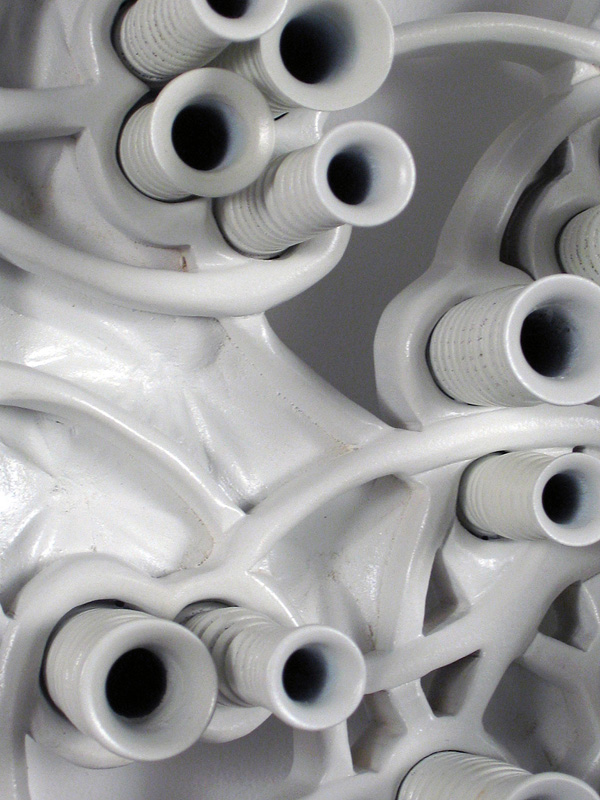 Growth IV, 2007
Polychromed Maple
12x18x8 inches



37.5410° N, 77.4329° W 1963, 2013
PVC
48x84x15 inches




42.3601° N, 71.0589° W 1991, 2006
Basswood
96x60x8 inches